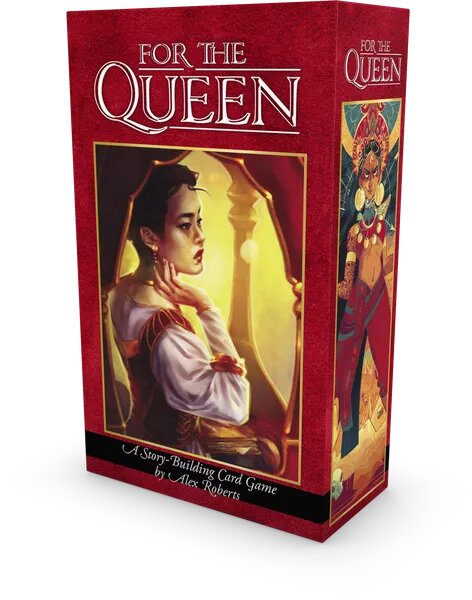 Buying from these fine retailers helps support Shut Up & Sit Down.
The land you live in has been at war for as long as any of you have been alive.
The Queen has decided to undertake a long and perilous journey to broker an alliance with a distant power.
The Queen has chosen you, and only you, to be her retinue, and accompany her on this journey.
She chose you because she knows that you love her.
For the Queen is a card-based story-building game that you and up to five other players can begin playing in minutes. Choose your queen from among fourteen gorgeously varied illustrations—or start from scratch—and use the prompt cards to collaboratively tell a story of love, betrayal, doubt, and devotion.
—description from the publisher