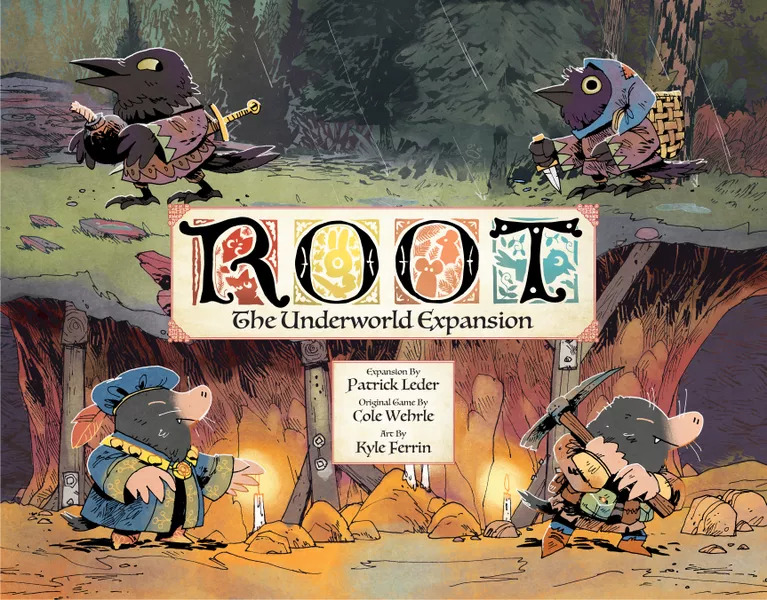 Buying from these fine retailers helps support Shut Up & Sit Down.
New factions and battlefields join the world of Root!
The Underworld Expansion includes:
The Great Underground Duchy: an imperial faction that mixes the flexibility of the Marquise with the escalating Eyrie Dynasties.
The Corvid Conspiracy: a secretive faction that hatches plots directly into the hands of their opponents.
Two new maps: dig tunnels on the mountain map or fight to control the ferry on the lake map.
—description from the publisher