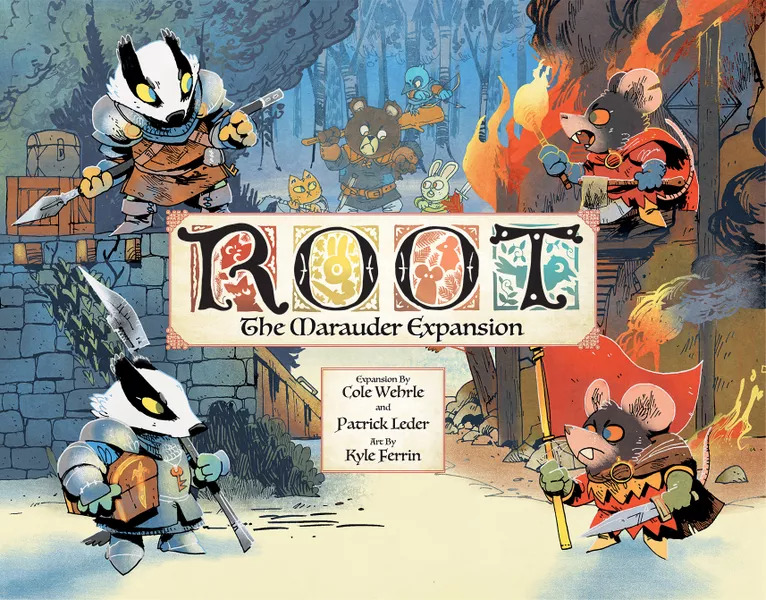 Buying from these fine retailers helps support Shut Up & Sit Down.
Root: The Marauder Expansion introduces two new factions to the Woodland⁠—the Lord of the Hundreds and Keepers in Iron—alongside four hirelings and a new setup draft suitable for both casual and competitive play.
Play as the:
– Lord of the Hundreds – Oppress the Woodland and burn it to the ground if need be. You suffer no dissent.
– Keepers in Iron – Lead your exiled order of devout knights into battle to recover ancient relics. For glory!
Discover unique strategies and make the Woodland wilder by adding hirelings! These small factions can be used at any player count and introduce surprising new power combinations as well as a chess-like tension to lower player count games of Root.
– Forest Patrol & Feline Physicians – Secure your realm and heal deadly injuries with Marquise elites.
– Last Dynasty & Bluebird Nobles – Crush your foes and prove your legitimacy with the last Eyrie regiment.
– Spring Uprising & Rabbit Scouts – Revolt against despots and fight for freedom with Alliance sympathizers.
– The Exile & The Bandit – Stalk the forests and steal what you need with these Vagabond mercenaries.
Official Links