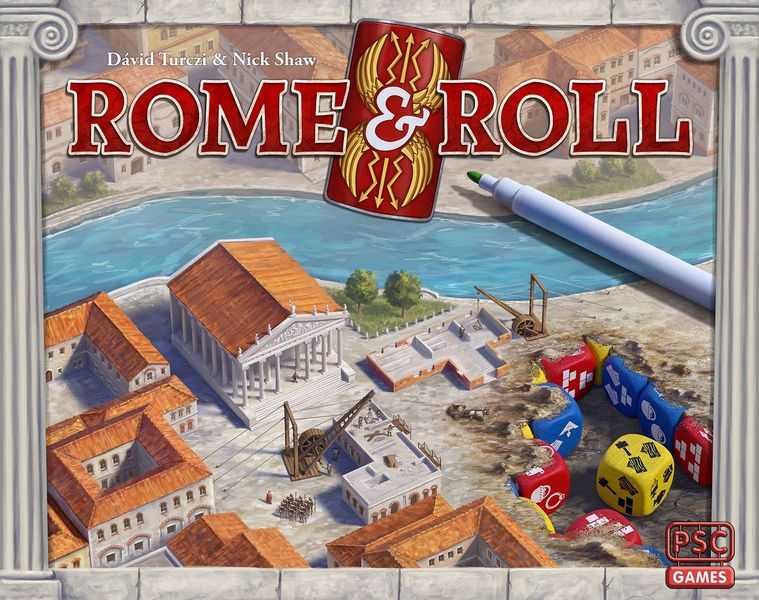 Buying from these fine retailers helps support Shut Up & Sit Down.
64 AD: Rome is burnt to cinders, in need of rebuilding. With the city weakened, distant settlements across the empire refuse to pay taxes and need reminding of power of Rome.
Emperor Nero gathers the most influential members of the city with a clear task: rebuild Rome and recapture the settlements. Each player will utilise their asymmetric abilities to do so and earn wealth along the way in this new, interactive, heavy roll and write game.
Players draft from a pool of custom dice to collect resources and special icons that allow them to build buildings – by drawing onto the map of the Seven Hills of Rome, Tetris-style -, collect legionnaires, invade rogue settlements, or build the famous network of Roman Roads to the already pacified ones. Trading resources and other abilities might earn them coins, building Shrines will allow them to utilise the Favours of the Gods, and careful interaction with other players will surely lead one of them to victory!
Thanks to @doctor_meeple for the mouse over image!