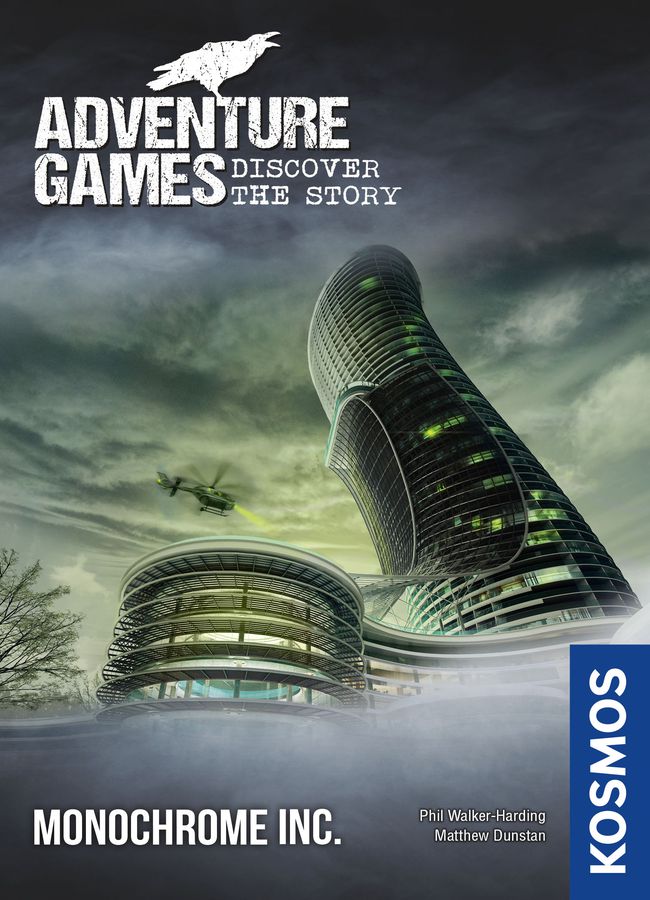 Buying from these fine retailers helps support Shut Up & Sit Down.
Explore places, combine items, and experience stories in Adventure Games, a series of co-operative games from German publisher KOSMOS. In each of these titles, players are presented with a mysterious story that they must unravel over the course of play. Working together, players explore common areas, talk to people, look for clues, and combine various items to reveal the secret of the story. Depending on what decisions the players make, the course of history changes and there is no going back!
In Monochrome Inc., players have been instructed to break into the research building named in the game's title, and once they get inside this tower's mirrored windows, they are left on their own. What they find there, what conclusions they draw from these items, and how this nerve-wracking story ends is entirely in their hands. Only by coordinating their team will they avoid potential pitfalls, carry out their mission, and solve the mystery of this building.