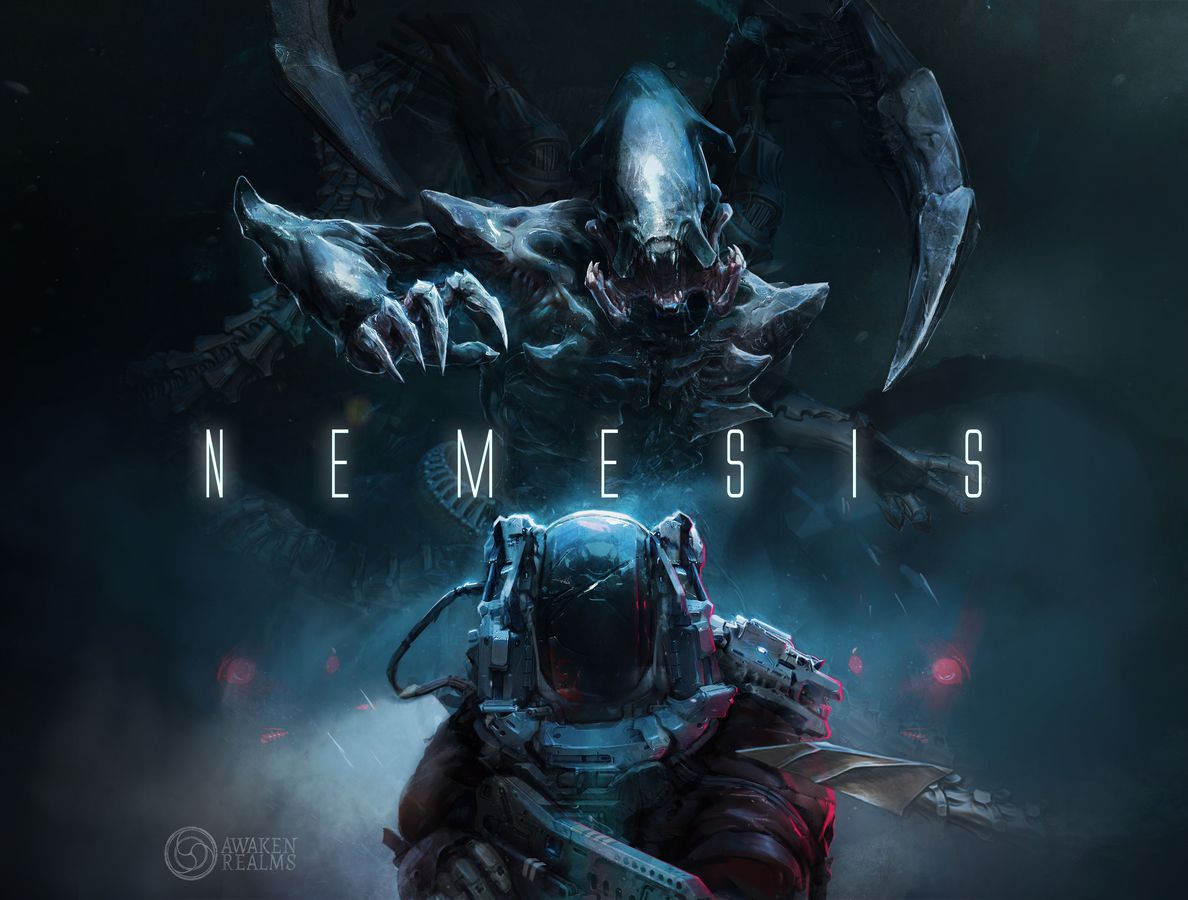 Buying from these fine retailers helps support Shut Up & Sit Down.
Nemesis is a semi-cooperative game where you and your crew-mates must survive on a ship infested with hostile organisms. To win the game, you will have to complete one of the two objectives dealt to you at the start of the game and get back to Earth in one piece. You will find many obstacles on your way: swarms of Intruders (the name given to the alien organisms by the ship AI), the poor physical condition of the ship, the other players that will have their own agendas and, sometimes, just cruel fate.
The gameplay of Nemesis is designed to be full of climatic moments which, hopefully, you will find rewarding even when your best plans are ruined and your character meets a terrible fate.