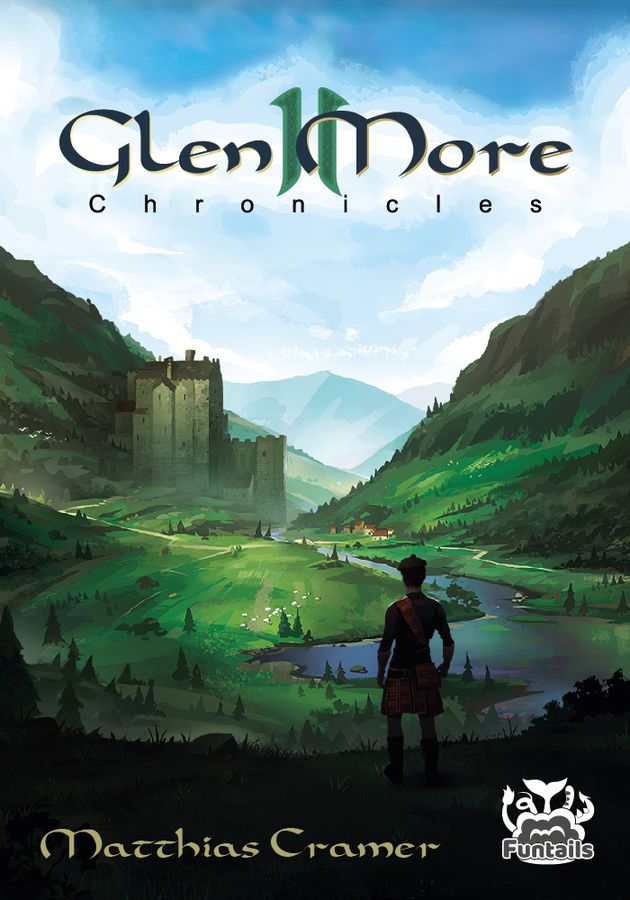 Buying from these fine retailers helps support Shut Up & Sit Down.
In Glen More II: Chronicles, each player represents the leader of a Scottish clan from the early medieval ages until the 19th century, a leader looking to expand their territory and wealth. The success of your clan depends on your ability to make the right decision at the right time, be it by creating a new pasture for your livestock, growing barley for whisky production, selling your goods on the various markets, or gaining control of special landmarks such as lochs and castles.
The game lasts four rounds, represented by four stacks of tiles. After each round, a scoring phase takes place in which players compare their number of whisky casks, scotsmen in the home castle, landmark cards, and persons against the player with the fewest items in each category and receives victory points (VPs) based on the relative difference. After four rounds, additional VPs are awarded for gold coins and some landmarks while VP penalties are assessed based on territory size, comparing each player's territory to the smallest one in play.